The Band
Moments Of Pleasure : The Music Of Kate Bush
Lisa-Marie Walters
Vocals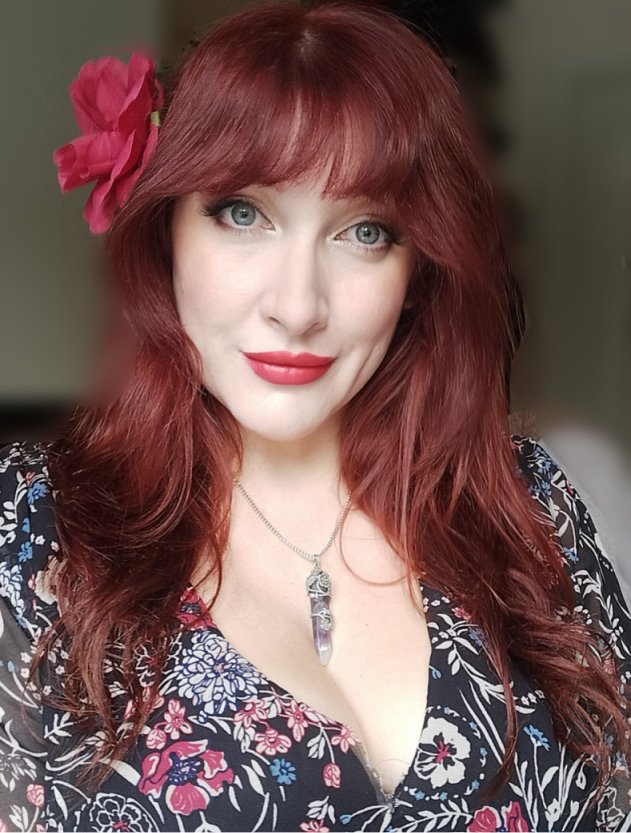 Lisa-Marie's love affair with the music of Kate Bush began at 12 years old, when she happened upon The Whole Story whilst riffling through her mother's record collection. In an instant she was struck by this amazing woman! That voice! That otherworldly music that seemed to transport her somewhere else! Always telling a different story!

Lisa-Marie honed her voice by singing along to Kate's hits, such as Wow, This Woman's Work and Wuthering Heights. She became a life long fan practising those famous dance moves in front of the bedroom mirror. Lisa had been told on numerous occasions when singing that her voice sounded a lot like Kate's so when the opportunity presented itself to work with such amazing musicians, Lisa could see no better way to pay homage to this amazing artist than to bring a truly authentic representation of Kate's music to the live stage.
---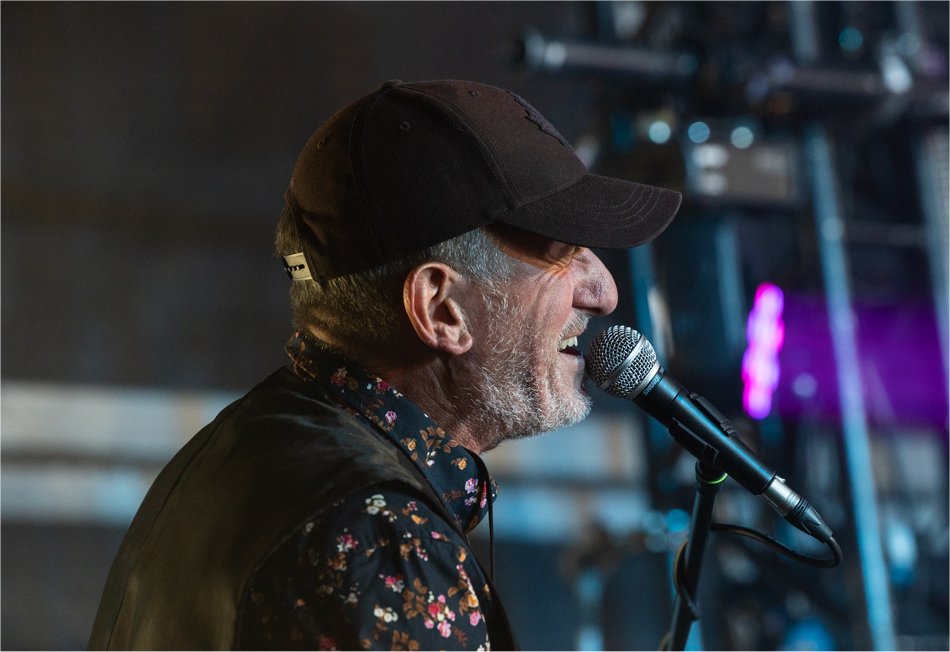 Since the release of Wuthering Heights, I have been fascinated with the ability of Kate Bush to combine her vocal range and talents with such original threatrical musical arrangements and keyboard sounds. After pursuing many musical ventures over the years (from my initial role as musical director of Bristol's own Central Park Restaurant through to my current solo local gigs as Pianoman), I never thought that I would get the opportunity to play Kate's music in a band that could give it the sound and feeling that is deserves.

However, after a chance web encounter with the vocal talents of Lisa Marie Walters, that dream is finally becoming a reality. I am proud to play with such talented musicians and hope that you will come to see and hear our lovingly arranged versions of Kate Bush's songs.
---
Paul Arthurs
Drums and Mandolin (picture: Darren Lloyd )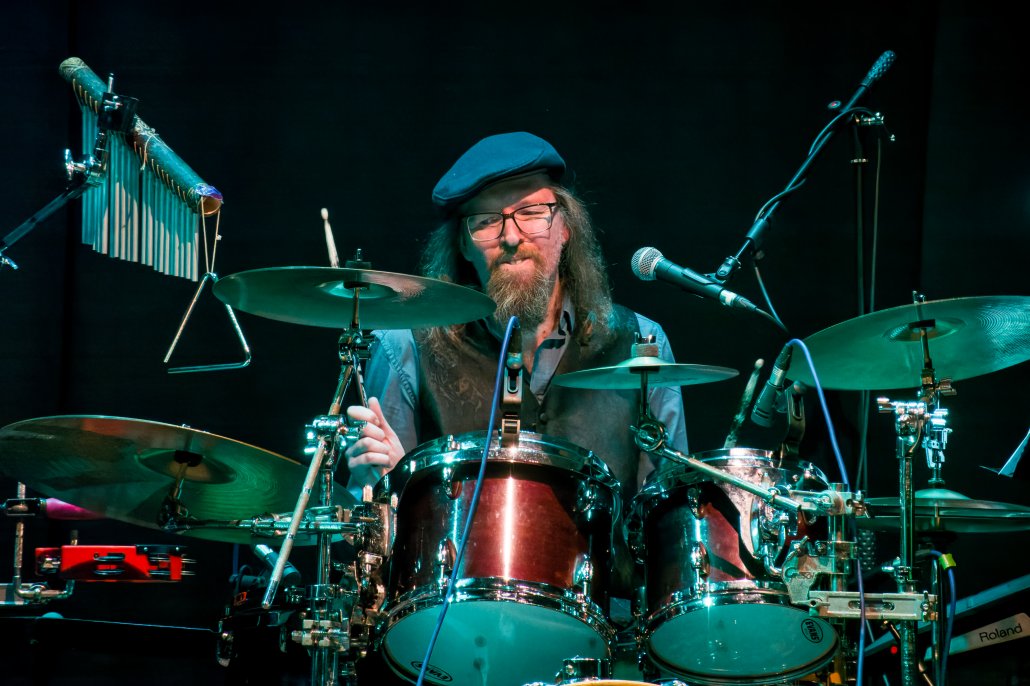 The first Kate Bush song I remember hearing was Babooshka and, placing that in time, it would have made me seven years old. I have been captivated by her music ever since.

I've been a professional musician for most of my adult life. I have worked with various tribute shows and function bands as well as playing for original artists and various jazz groups over the years. I am also a record producer and have produced numerous albums, some of which I have played on.

I attempted to put a Kate Bush tribute show together some years ago but, sadly, it was not to be. When I was asked to join Moments Of Pleasure I was overjoyed to have the opportunity to perform Kate's music with such wonderful musicians. At every show I am in awe of Lisa with her unbelievably accurate vocal performances. It's a thrill to share this music with audiences that love it as much as we do and to get such wonderful reactions night after night.
---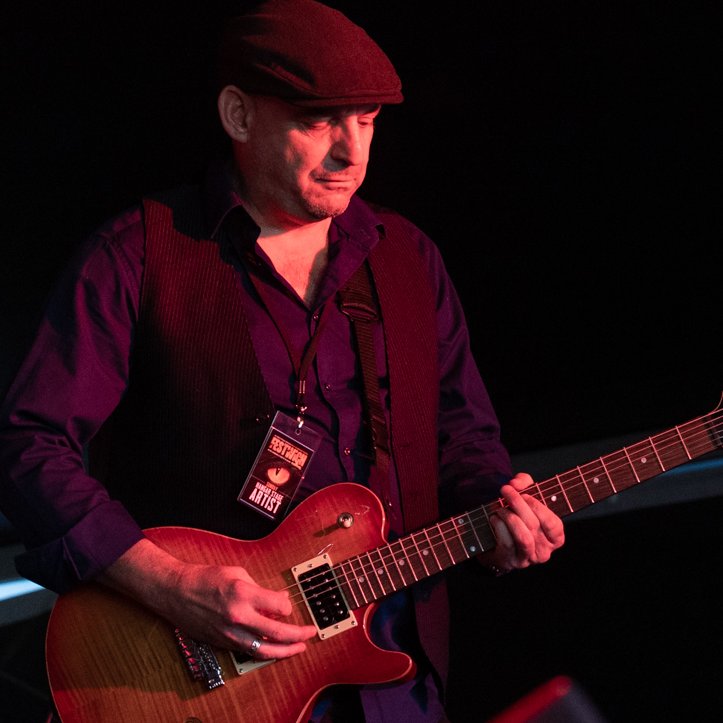 I remember seeing Kate Bush perform 'Wuthering Heights' on Top of the Pops back in 1978 and I was immediately blown away by her stunning voice and quirky style. She has a completely unique and timeless talent, an original, a one-off that has inspired generations of Musicians and nobody since has even come close to matching her. I was also inspired by Ian Bairnson's expressive, tasteful and melodic Guitar solo and that was one of the reasons I wanted to learn to play the Guitar.

I have played in numerous Tribute Bands over the years, covering a diverse range of Music from the Police, Elton John, the Rolling Stones and David Bowie. I am now looking forward to the challenge of taking my Guitar playing in a completely different direction, giving particular attention to accuracy, subtlety, vocals and musical arrangement.

I hope that you will enjoy our accurate and respectful performances of Kate Bush's Songs as much as I will enjoy playing them - and with such a talented Singer as Lisa in the Band we are really looking forward to bringing her Music to life for you !
---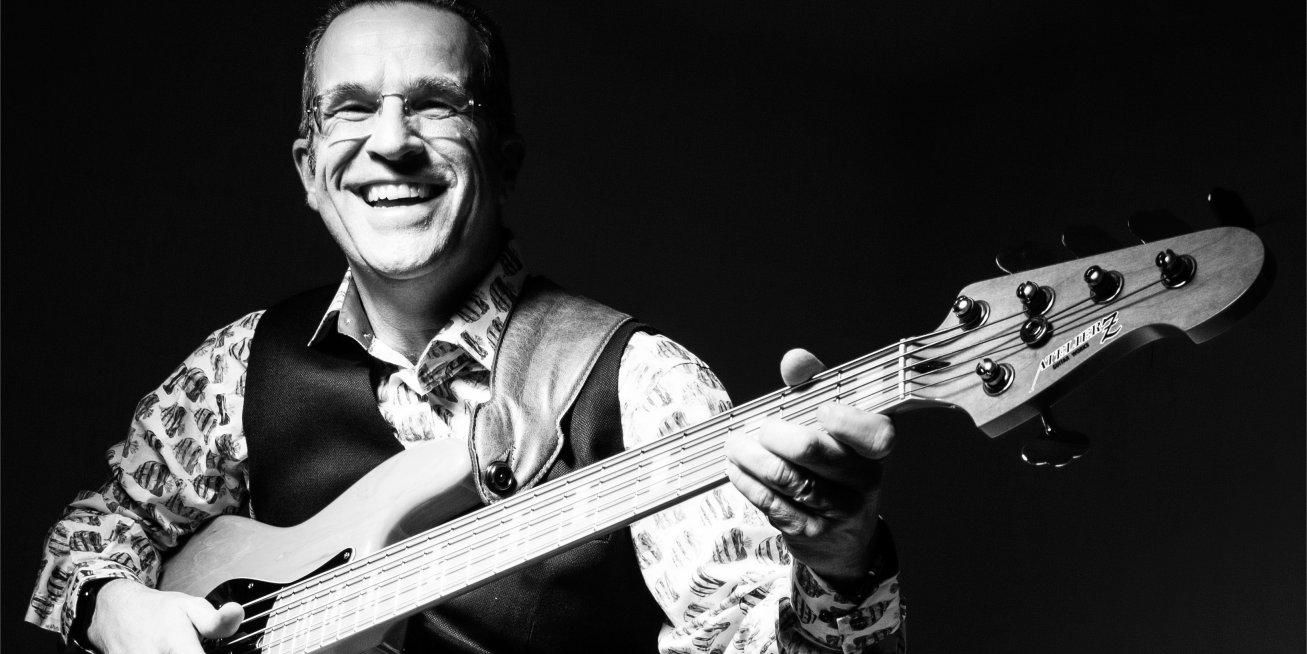 My first encounter with the music of Kate Bush was hearing Running Up That Hill when it was released in back in 1985, the opening synth line haunted and enchanted me and it's still one of my favourite tracks today.

I've always admired the lyrical and musical content of Kate's work and the challenge that it presents a musician to both learn and recreate it.

We aim to re-produce the work of Kate Bush as authentically as possible and perform it with passion and conviction and we hope you enjoy it with us.
---