Take Part
Moments Of Pleasure : The Music Of Kate Bush
Here's how: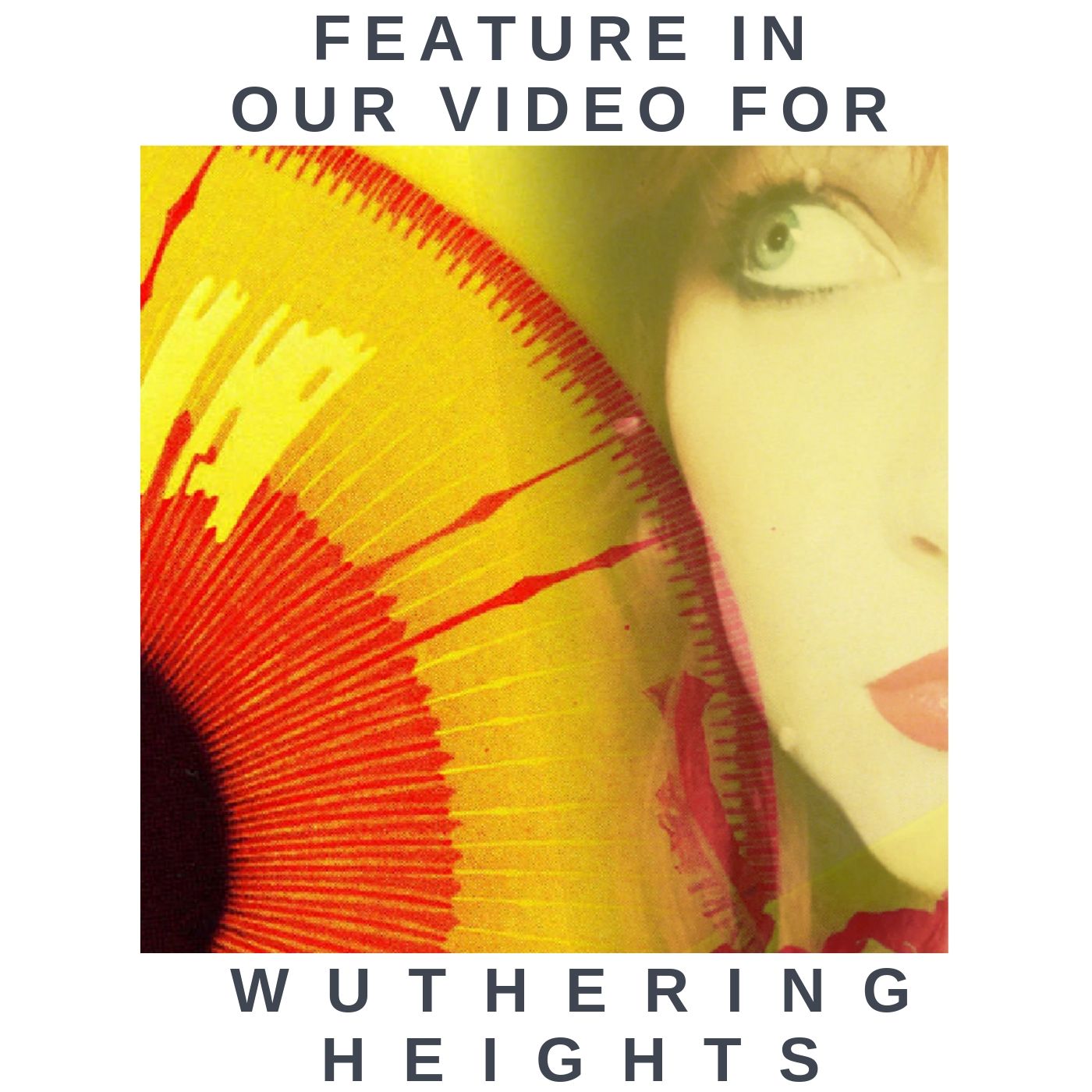 This is your chance to feature in our video of Wuthering Heights. All you have to do is record yourself miming (or singing - but we will remove the vocal!) along to our already recorded track (see below). Recordings can be filmed portrait or landscape.
We will probably feature 10 seconds or so of your performance, so your video does not need to be too long. 10 to 30 seconds would be ideal.
Also, choosing a random part of the track is important (not necessarily at the beginning), as it is more likely to ensure that it will be featured. You could even mime air guitar to the solo at the end!
Too shy? Sing with a friend or get the whole family to take part.
---
Here's the song:
Click here to listen to our version of Wuthering Heights, being performed by Moments Of Pleasure: The Music Of Kate Bush, featuring Lisa-Marie Walters on vocals.
---
Tip:
Your phone will probably not be able to play our clip and record video at the same time - you may need 2 phones / devices.
---
Send us your clip either:
---
Closing Date:
You have until 1st November to send us your clips - get creative and happy filming!
---
Here are the lyrics (as if you didn't already know them!).
Wuthering Heights - Kate Bush.
Out on the wiley, windy moors
We'd roll and fall in green
You had a temper like my jealousy
Too hot, too greedy
How could you leave me
When I needed to possess you?
I hated you, I loved you, too

Bad dreams in the night
They told me I was going to lose the fight
Leave behind my wuthering, wuthering
Wuthering Heights

Heathcliff, it's me, I'm Cathy
I've come home, I'm so cold
Let me in through your window

Heathcliff, it's me, I'm Cathy
I've come home, I'm so cold
Let me in through your window

Ooh, it gets dark, it gets lonely
On the other side from you
I pine a lot, I find the lot
Falls through without you
I'm coming back, love
Cruel Heathcliff, my one dream
My only master

Too long I roam in the night
I'm coming back to his side, to put it right
I'm coming home to wuthering, wuthering
Wuthering Heights

Heathcliff, it's me, I'm Cathy
I've come home, I'm so cold
Let me in through your window

Heathcliff, it's me, I'm Cathy
I've come home, I'm so cold
Let me in through your window

Ooh, let me have it
Let me grab your soul away
Ooh, let me have it
Let me grab your soul away
You know it's me, Cathy

Heathcliff, it's me, I'm Cathy
I've come home, I'm so cold
Let me in through your window

Heathcliff, it's me, I'm Cathy
I've come home, I'm so cold
Let me in through your window

Heathcliff, it's me, I'm Cathy
I've come home, I'm so cold